Regular price
Sale price
$25.00 USD
Unit price
per
Sale
Sold out
Our favorite memories are the ones with good friends, hilarious jokes, and when things got a little weird. We created Rabble to help spark more of those unforgettable nights.
Rabble is a hilarious party game based on guessing absurd words and doing ridiculous challenges. Each game also features beautiful illustrations from diverse and women artists.
4-20+ players | Ages 17+ | 30-40 mins
Share
View full details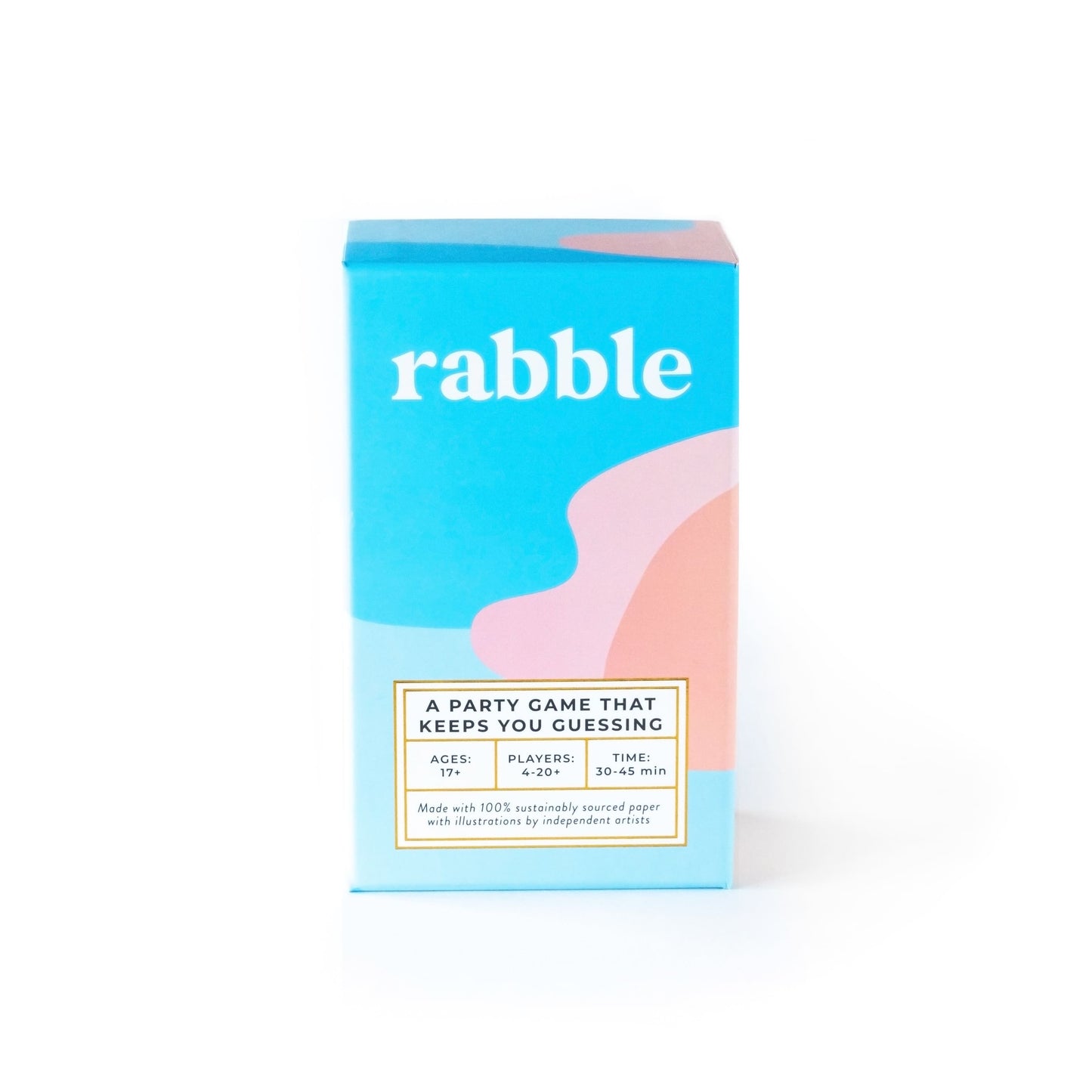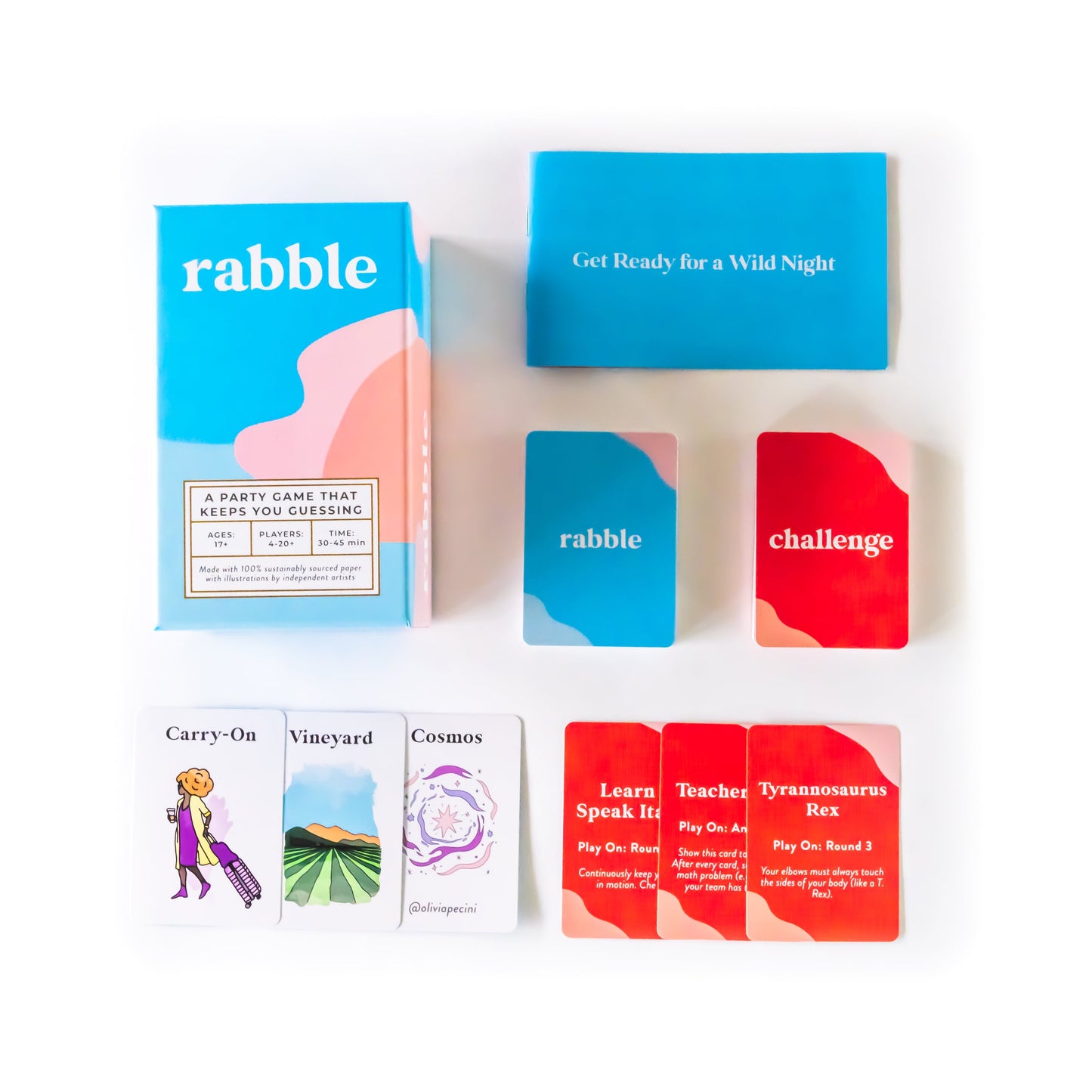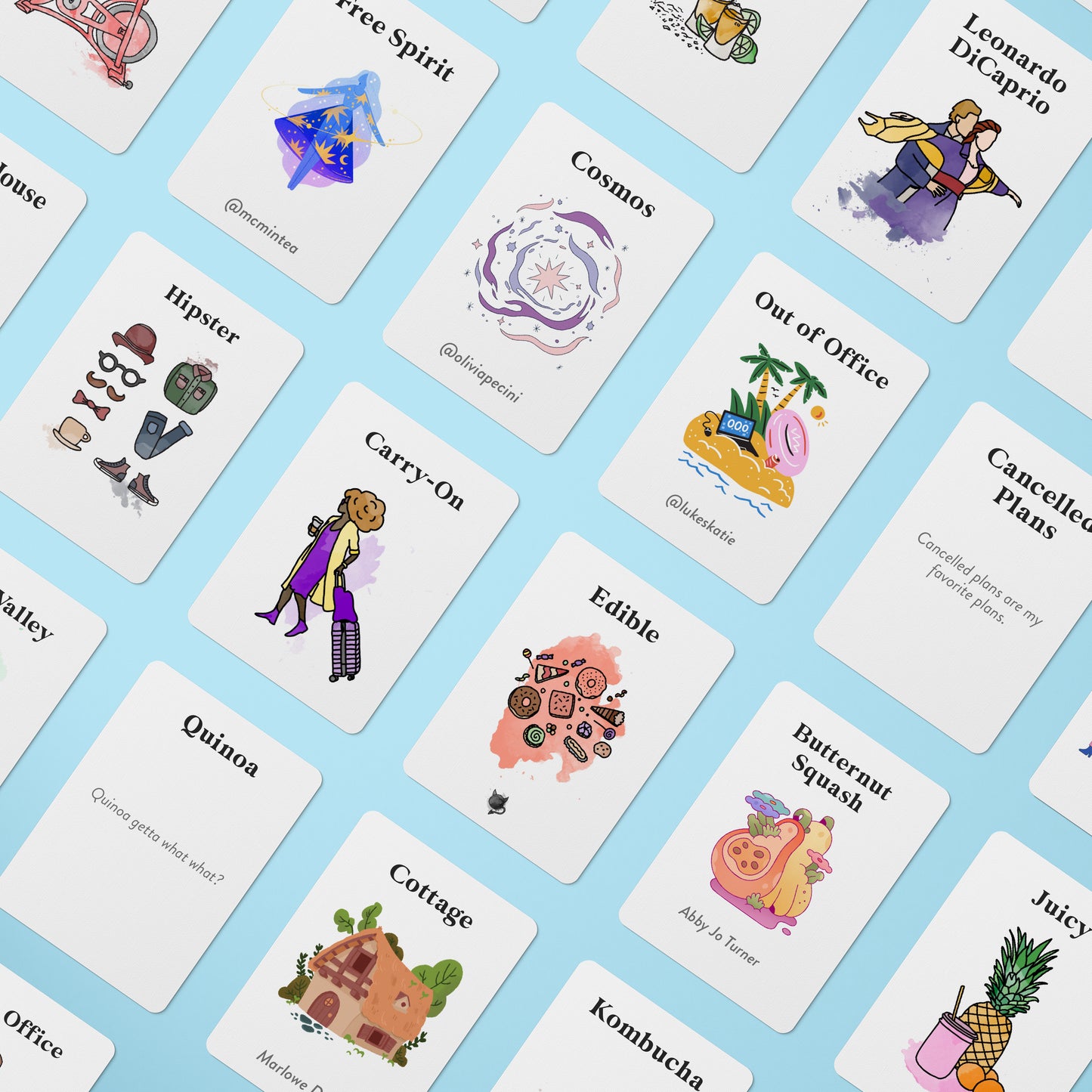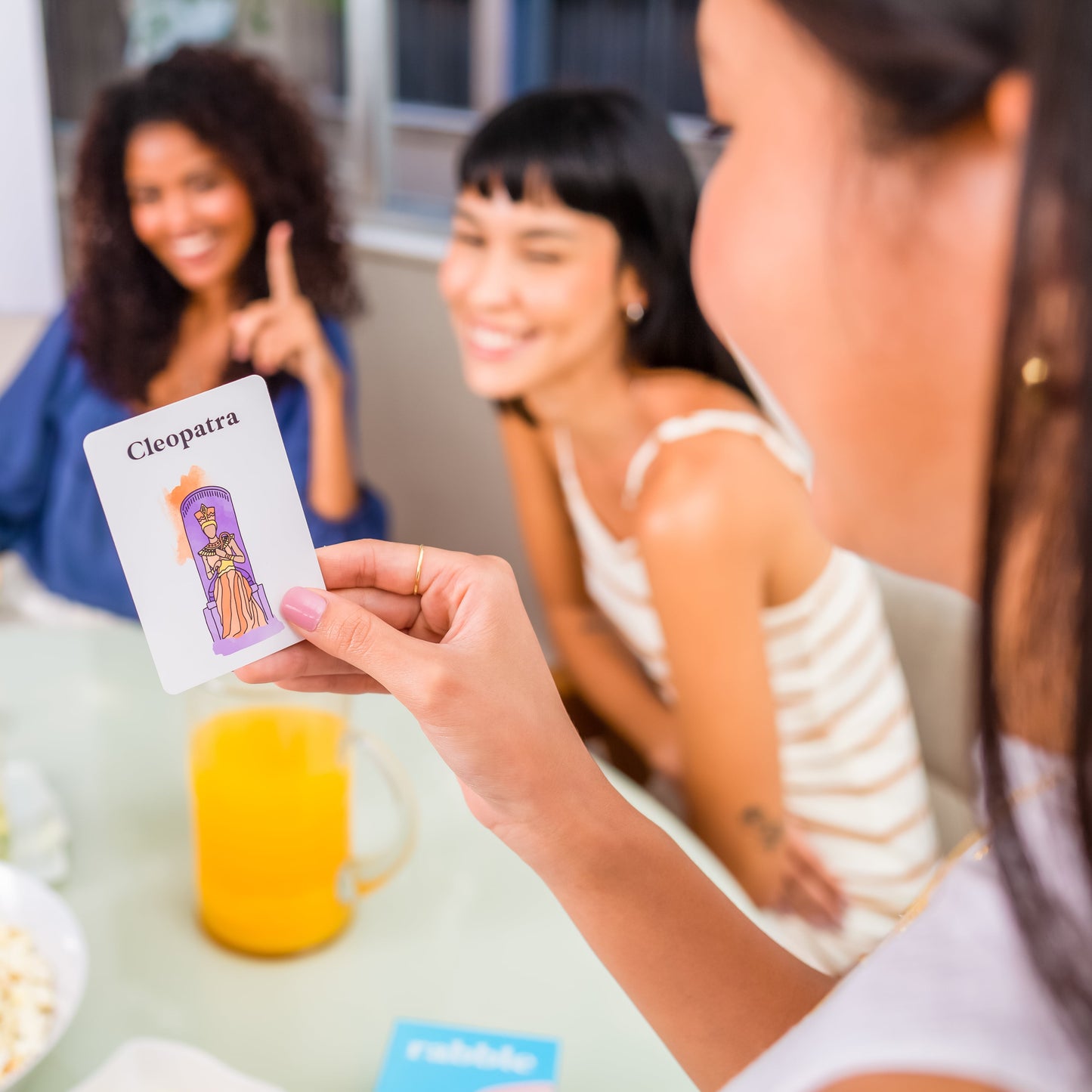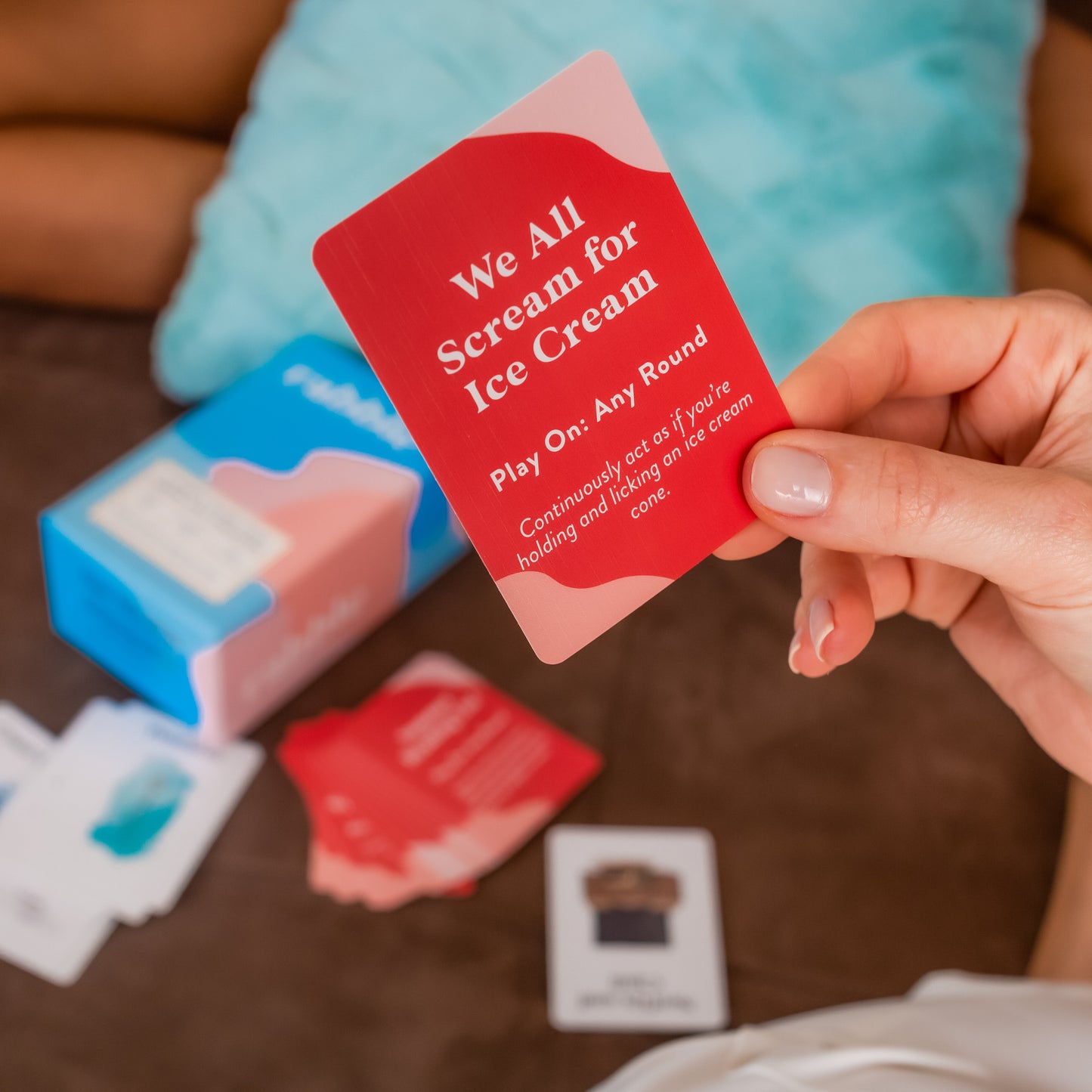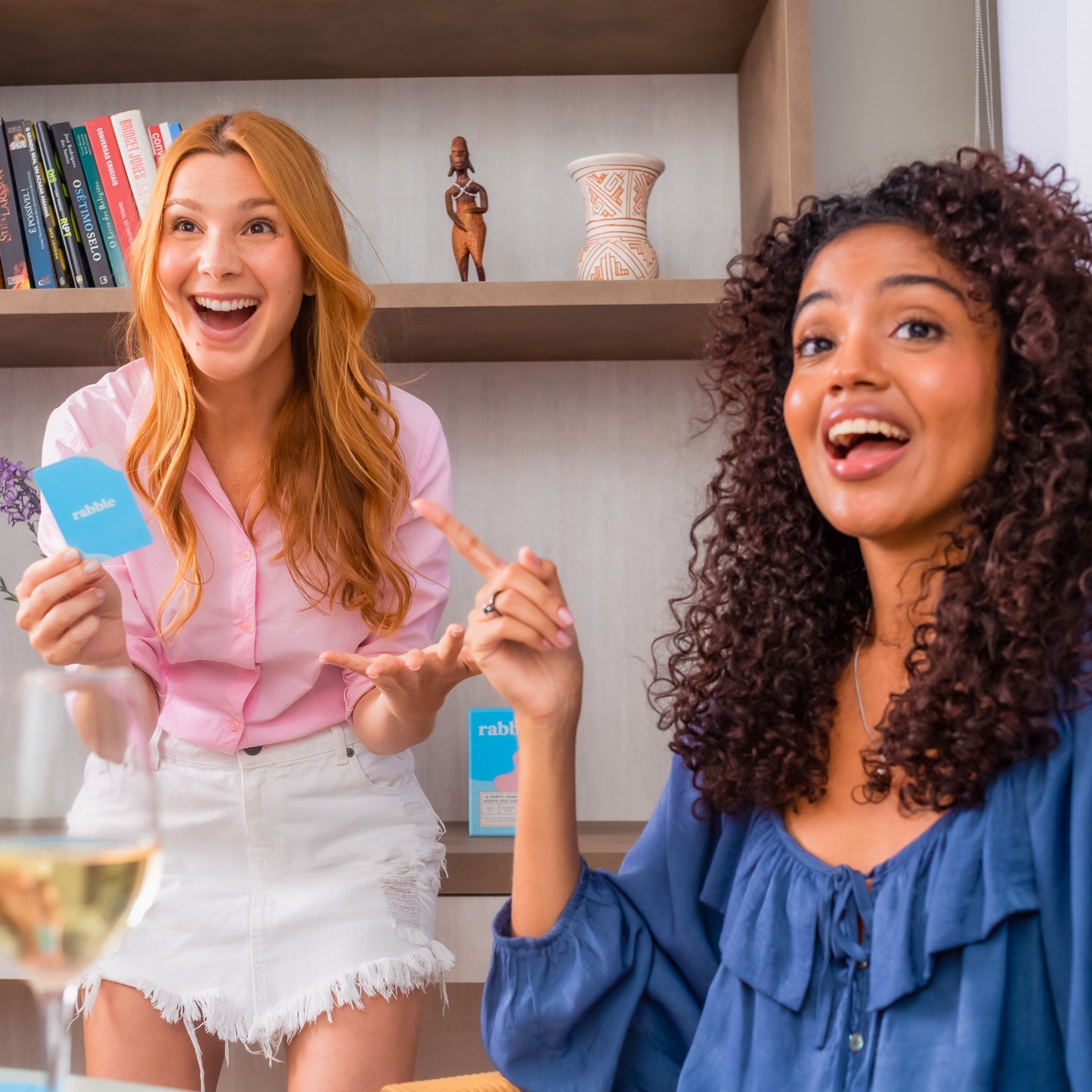 Wonderful and the best game cards
By now we bought three kinds of your game cards. We came back to buy 2nd time, because we really love the game cards. The game cards brought us together to have wonderful, happy and joyful time. Hope you bring more products on the market.
Linda
A game with longevity
Bought this game years ago on kickstarter, and it was an instant hit. A friend kept asking me if I was bringing it to our next party, so I bought her one of her own for her 50th birthday celebration. In addition to being great fun, this game's entertainment factor doesn't wane quickly like Cards Against Humanity which seems less fun with every session. I've been playing Rabble for years.
A fun twist!
We thought the topics were modern and fun and the "challenges" add a fun twist to the game. The art on the cards was also very cute. Would highly recommend for a party night.
Great party game
Awesome game for a game night! It is very easy to learn for hours of fun with family and friends! I have paid more for similar games so this one is definitely worth the price! I will absolutely be grabbing another for my friends birthday! The cards are clearly marked if you are playing with younger family members since there are some more adult cards. I would definitely recommend this game to add to your game cabinet!
Party game, interchangeable!
This game is a great party game for friends as well as family!