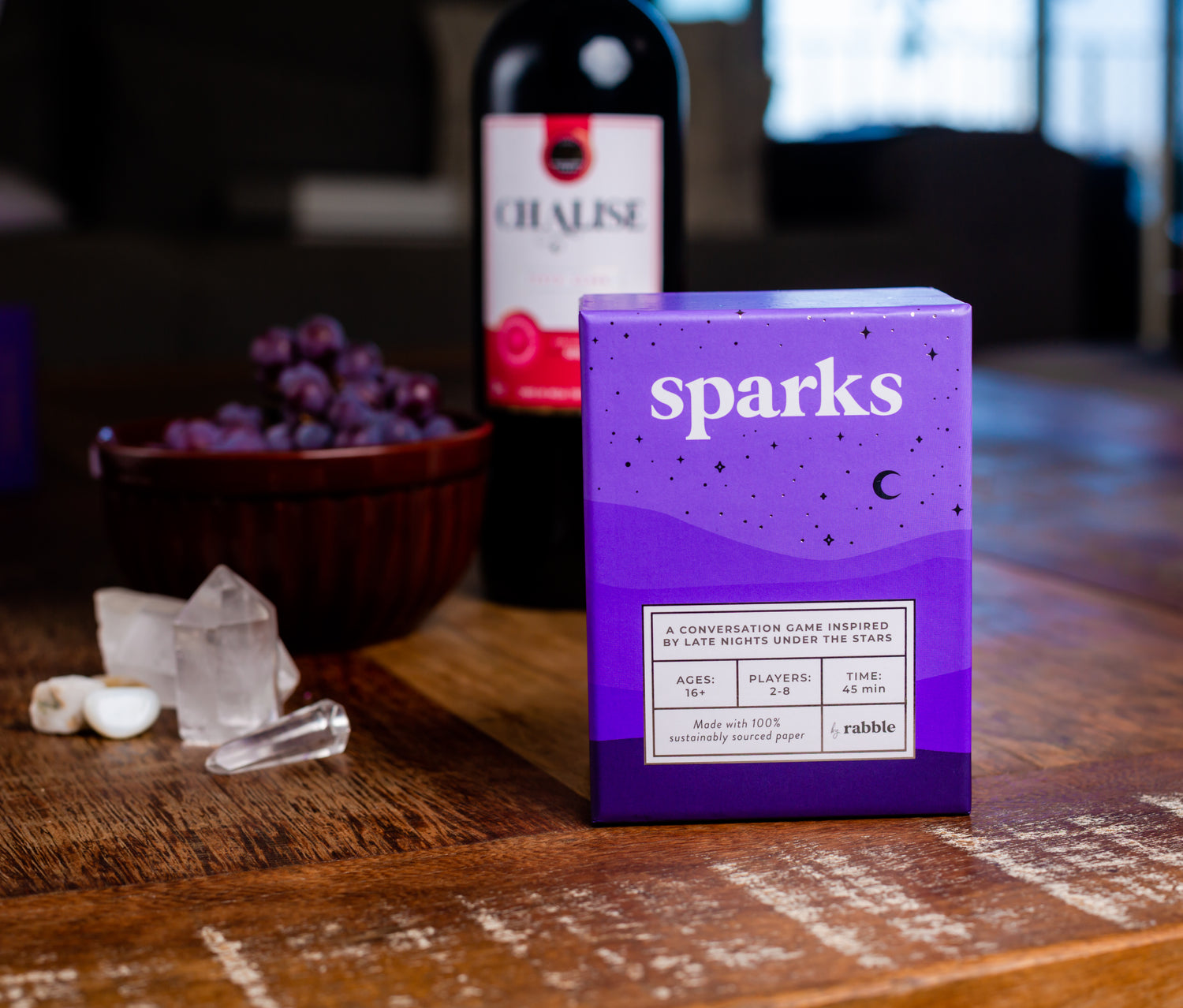 A conversation game inspired by the stars
Sparks is a conversation game inspired by the engaging, thought- provoking, and sometimes odd conversations that occur underneath a star-filled night sky.
Get Sparks
Follow the Stars
Take turns answering questions that explore each other's Past, Present, and Future.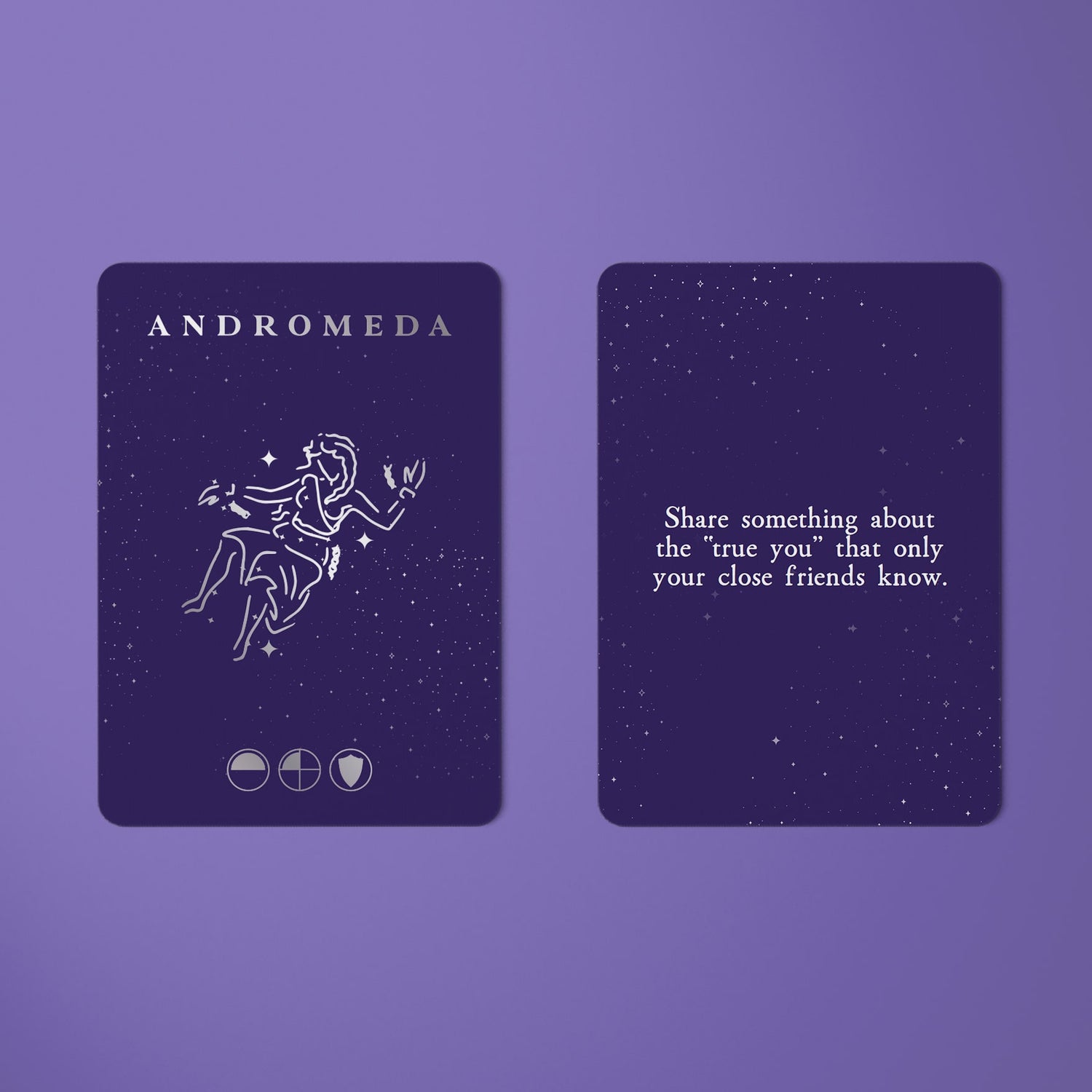 Reveal a Constellation
In the final round, match-up the symbols to reveal a constellation with one last thought-provoking question for you to answer.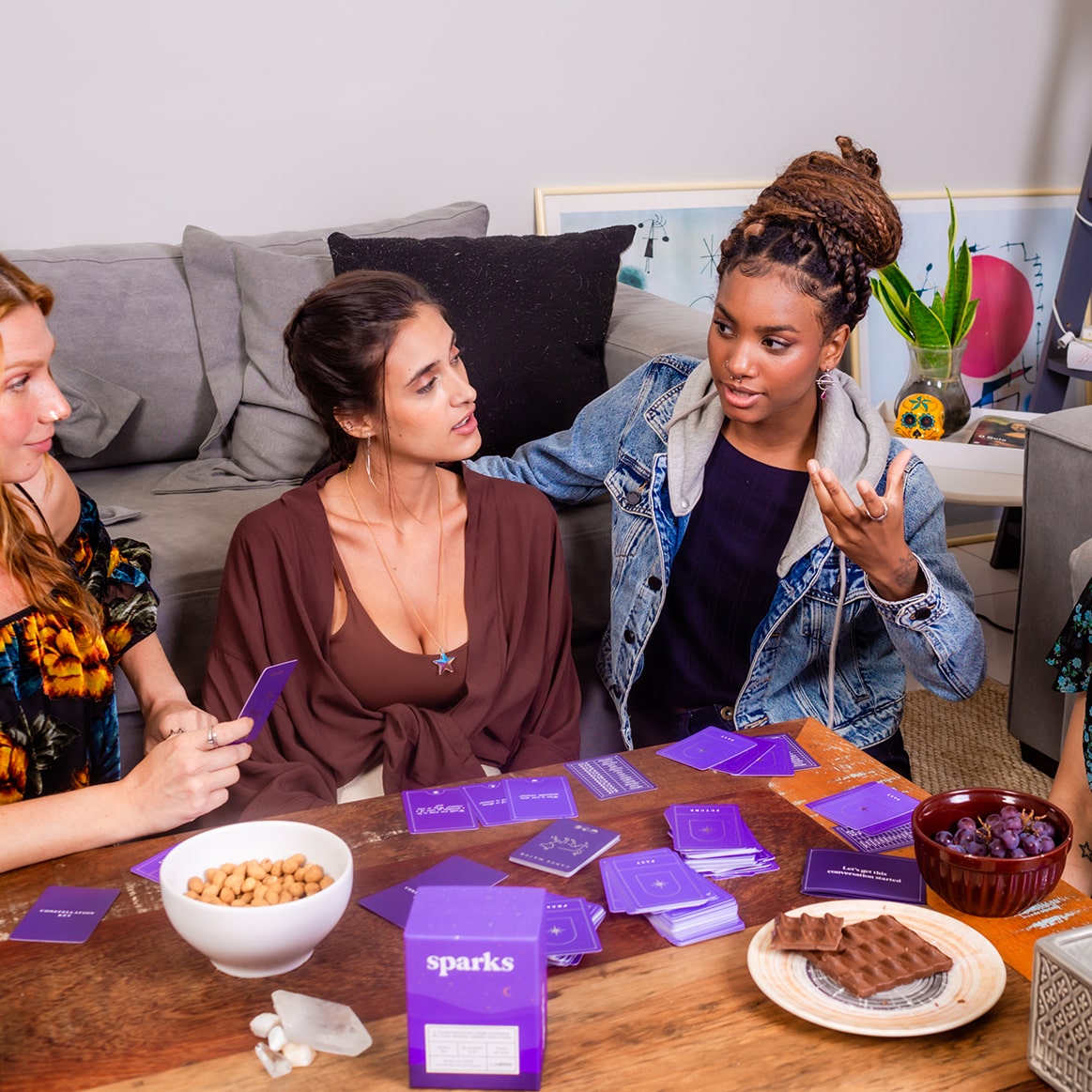 Sparks is a Journey
Sparks creates a unique conversational experience that helps you truly connect with those you're with.
Play to...Deepen Relationships
Play allows us to be vulnerable, which is the first step to building more meaningful connections. That's why we designed Sparks to help people let down their guards and engage in authentic conversations. We truly hope Sparks brings you closer to the people around you.