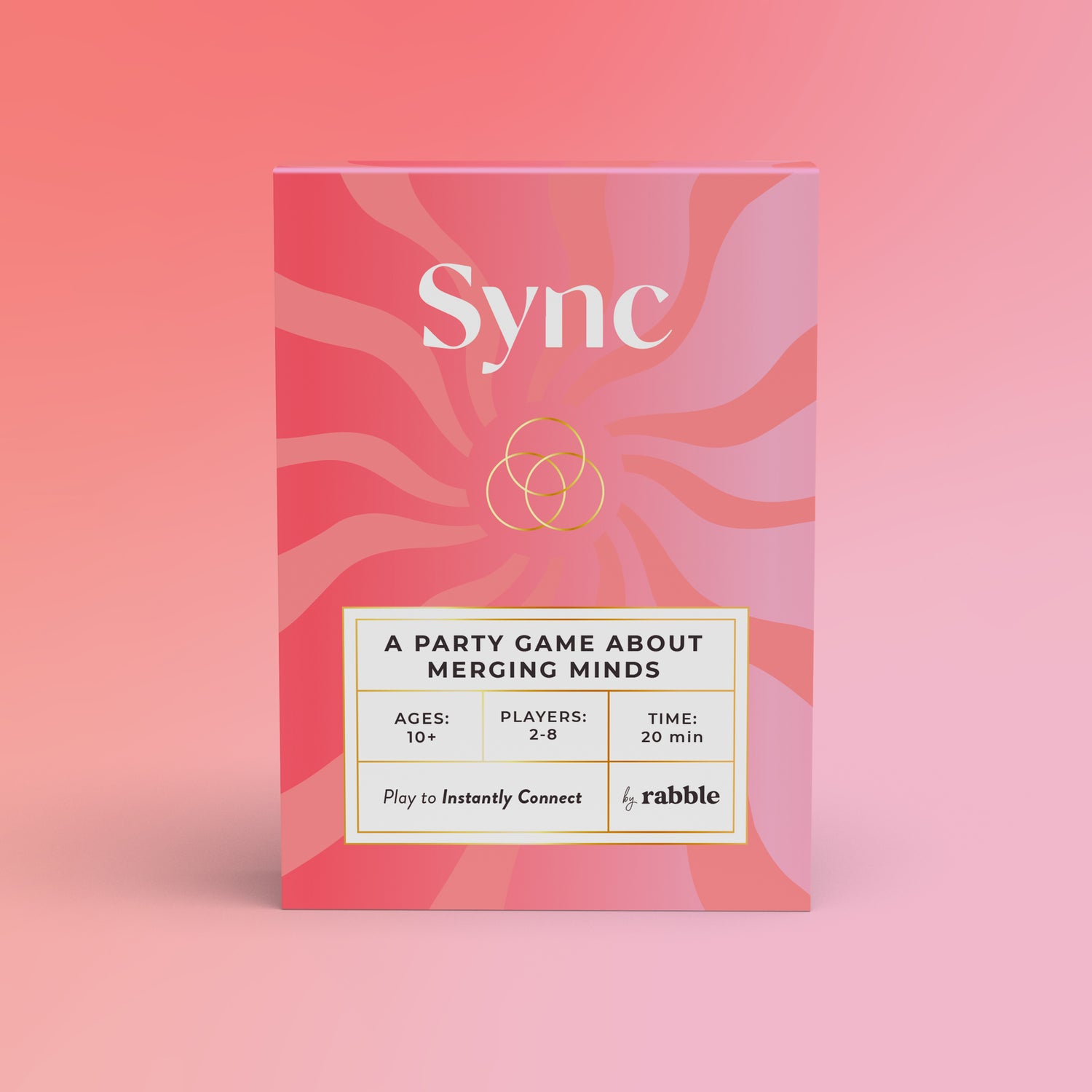 A party game about merging minds
Sync is inspired by the magical moments of connection when a single word or glance can say it all.
Launching October 2023
Pre-Order Sync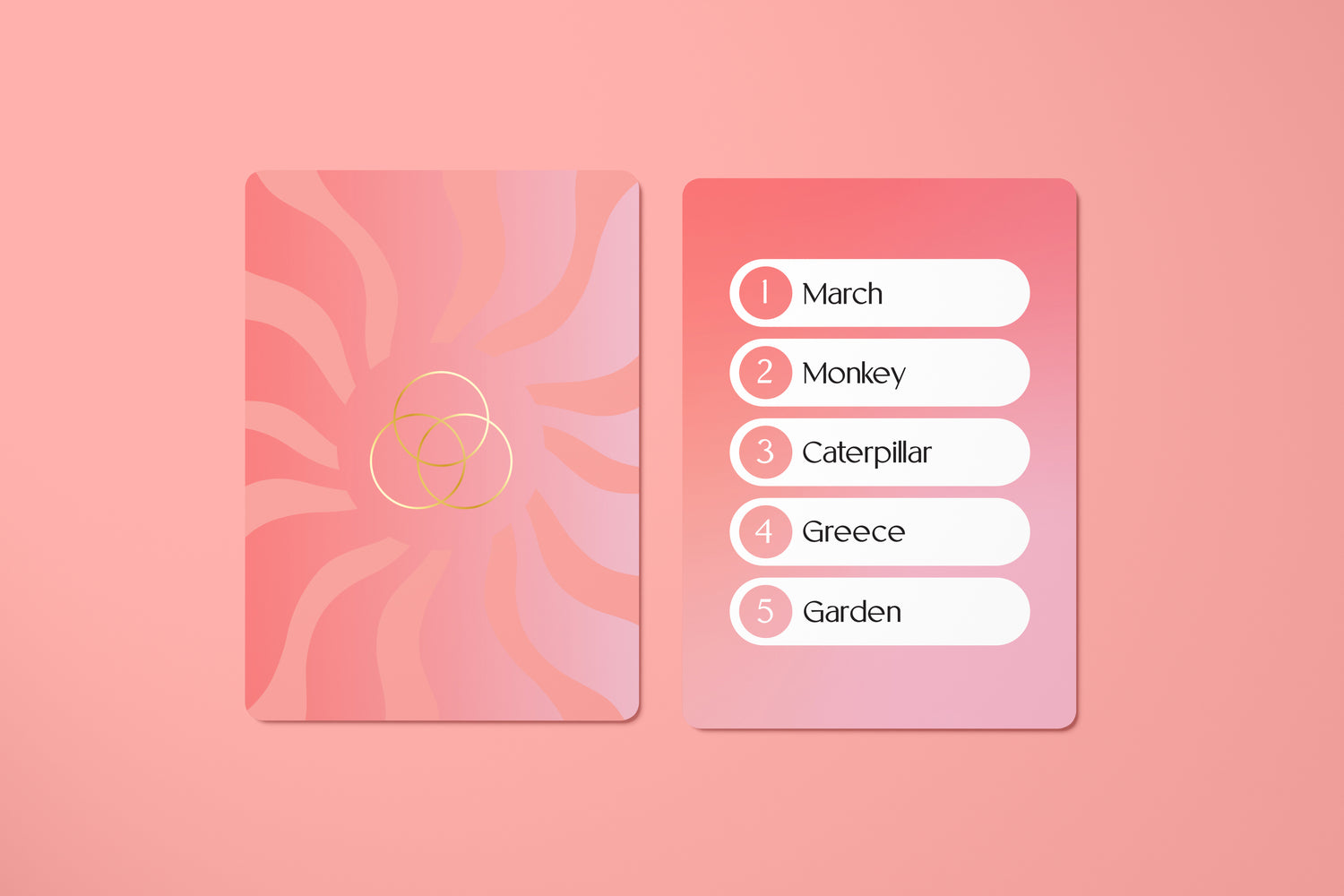 Give as few clues as possible
Get your teammates to guess your team's cards while saying as little as possible. Choose your words carefully and try to read your teammates' minds.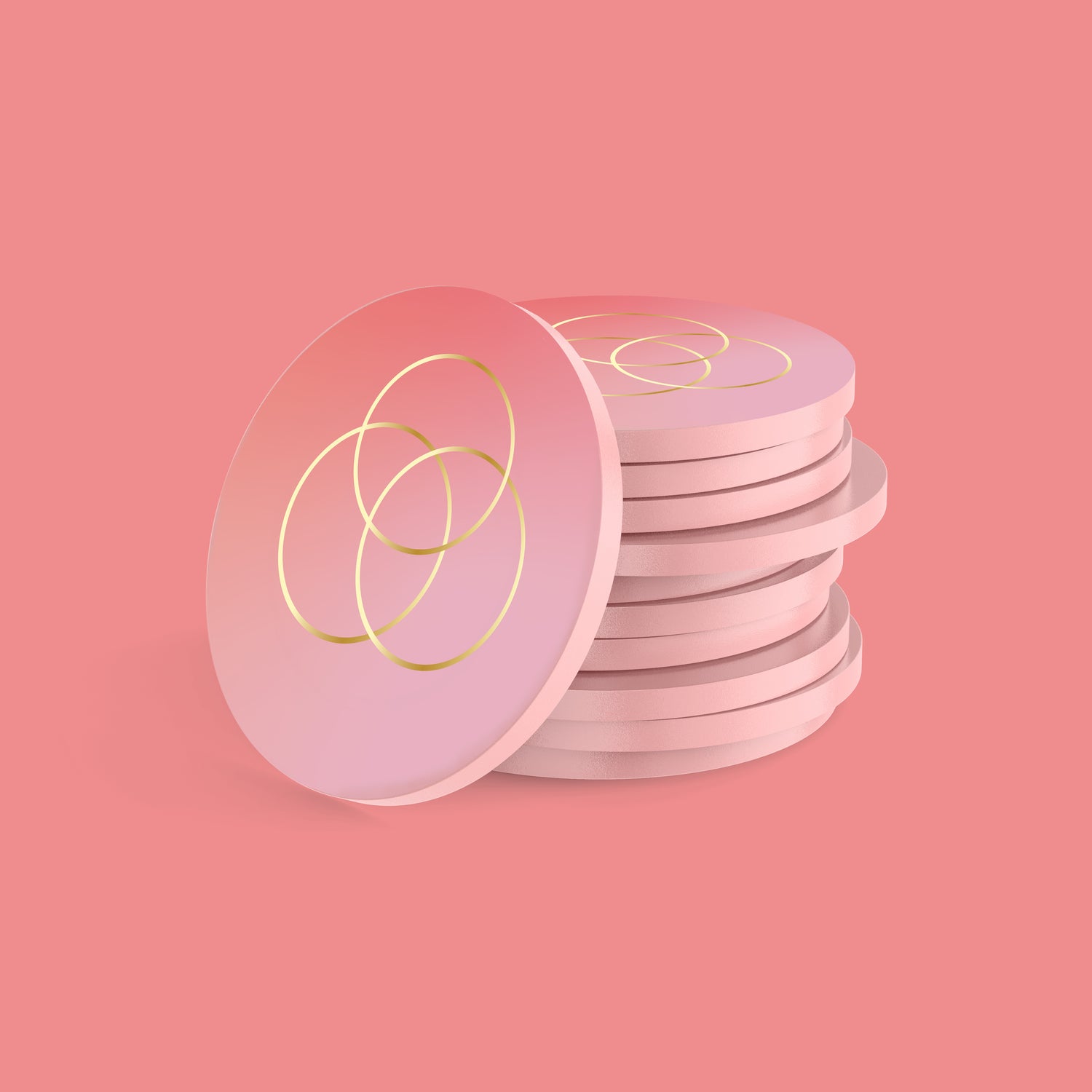 Attempt a "Super Sync" for extra points
Feeling connected? Attempt a Super Sync to guess a card with only a single-word clue.
Misjudge your team's connection?
Incorrect guesses give the other team the chance to steal your cards.
Play to...Instantly Connect
Play constructs a shared reality, which is often the foundation for building immediate rapport. That's why we designed Sync to help you explore the minds of those around you. We hope that Sync is the start to some thrilling moments and unexpected connections!